At WellSpring Home Health Center, You're Cared for Like Family
Choosing a Home Care Agency is a Big Decision
Our multi-disciplinary professionals can provide the personalized services and support you need to live safely, comfortably and independently.
Home Care You Can Trust
We care deeply about helping each of our patients achieve the highest level of independence in their day-to-day activities. Our team of skilled caregivers will work closely with your primary care physician and family members to coordinate the highest quality treatment at home.
The first step in organizing home care services is to contact us. Our compassionate team will meet with you to assess your needs and we'll work with you to implement a comprehensive care plan specific to your circumstances. Whether you're in need of short-term home care after surgery, or longer-term support due to a chronic disease or disability, we're here to make life easier.
Find us in Wasilla, AK, Anchorage, AK and Tacoma, WA.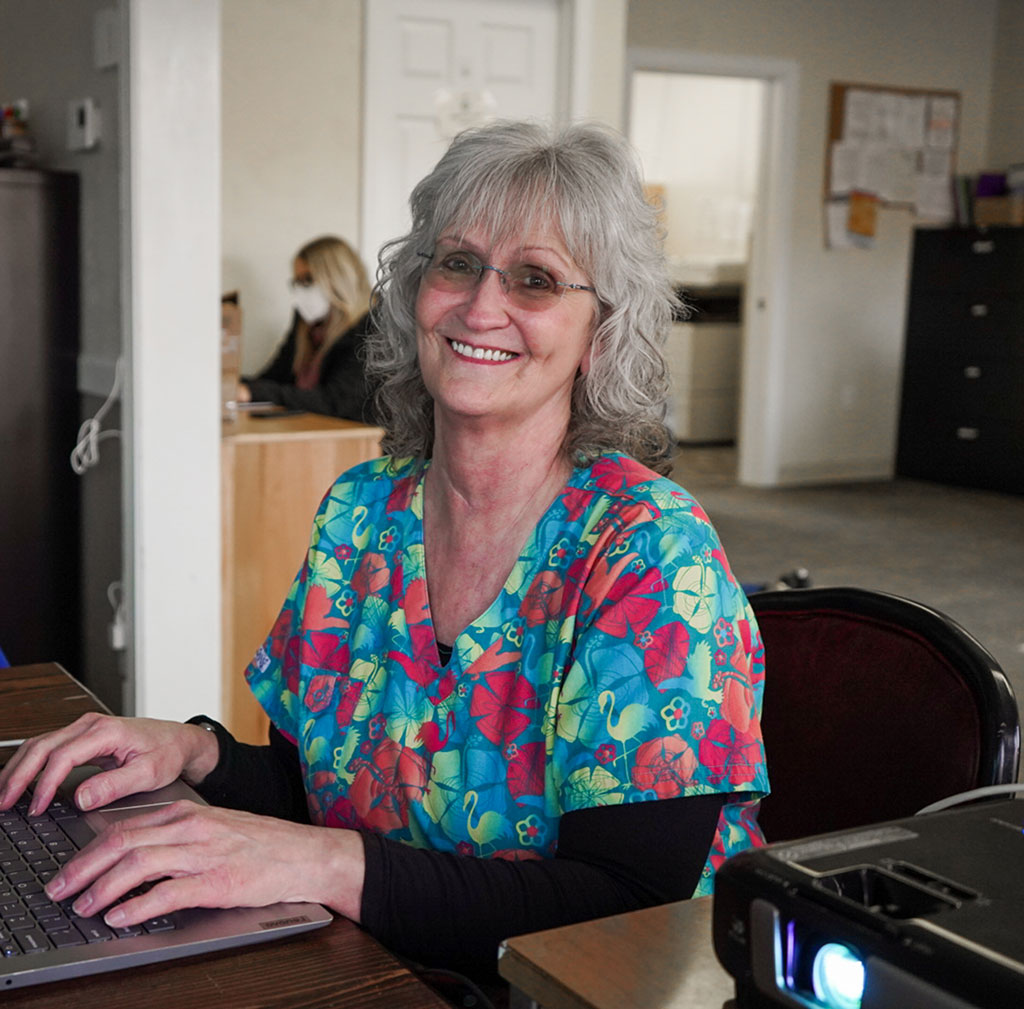 ---
Latest News in Home Care
May is Stroke Awareness MonthOne American has a stroke every 40 seconds, according to data from the CDC, and risk increases with age.

---
Employee of the Quarter
Hattie Welch
Hello! My name is Hattie and I am an OT. I am originally from Maine and moved to Alaska almost 2 years ago. I have been with Wellspring for a year and a half and have truly enjoyed every day! I enjoy spending my free time taking walks in the park with my Corgi, Playing Disc Golf at local courses with my husband, and road tripping around the great state of Alaska.
Spirit of Excellence 2021
Uju Morah
My name is Uju Morah, I am a CNA/Administratrive Assistant, a mum and a wife.
My hobbies are reading, traveling; Europe if my best place to visit. I like to watch movies or going to the movies and restaurants with friends. I like a glass of wine here and there but you will always find me with a cuppa (Tea)!
Friendly & Reliable Services
WellSpring Home Health provides an unsurpassed level of service while maintaining the highest standards. Our staff members undergo a rigorous reference verification process and health screening, as well as drug screenings and background checks, before we welcome them to the team.
Once they're on board, they receive ongoing training and assessments to ensure the highest level of patient service so that they are able to help you maximize your health and quality of life. You can expect your care to be delivered by well-trained, devoted, caring and trustworthy employees.
---
Professional &
Personal Care
Starting home care can be a big adjustment, but we treat all our clients like family to ease the transition.
Professional Care Services
Skilled Nursing Services
Certified Nursing Assistance
Speech Therapy
Physical Therapy
Occupational Therapy
Medical Social Work
Personal Care Assistance
Meal Preparation
Housekeeping/Errands
Feeding Assistance
Bathing/Showering
Bladder/Bowel Care
Mobility/Transportation
---
Short-Term Care
Recovering from surgery? Or an injury or illness? Our team can help.
Long-Term Care
Living with a chronic disease or disability? We're here to support you.
What People Say About Our Home Care
"We want to thank some wonderful people in Wasilla helping my husband and me out after he had a stroke on July 27 of this year… thanks to WellSpring Home Health for sending us nurse Jan, Monica, his speech therapist, and Carolina, his physical therapist. We are so thankful [for] all you have done. May God bless you all. Thank you."
D.D.
"Vonda is a dedicated health professional. I appreciated her confidence, telling me her goals each week, and was meticulous in her endeavors. Plus she was fun! And kind!"
F.K.W.
"We found the services we received from Carolina (PT), Tahra (PT) and Hattie (OT) to be very helpful toward recovery. Their caring professional help offered weekly from mid-August until mid-November was very supportive in the healing process and very much appreciated!"
L.B.
Schedule Your Home Care Services
Wasilla, AK
Mat-Su Valley, including Eagle River, Big Lake & Palmer.
Anchorage, AK
Municipality of Anchorage & surrounding areas.
Tacoma, WA
Pierce County, including Tacoma and Lakewood.